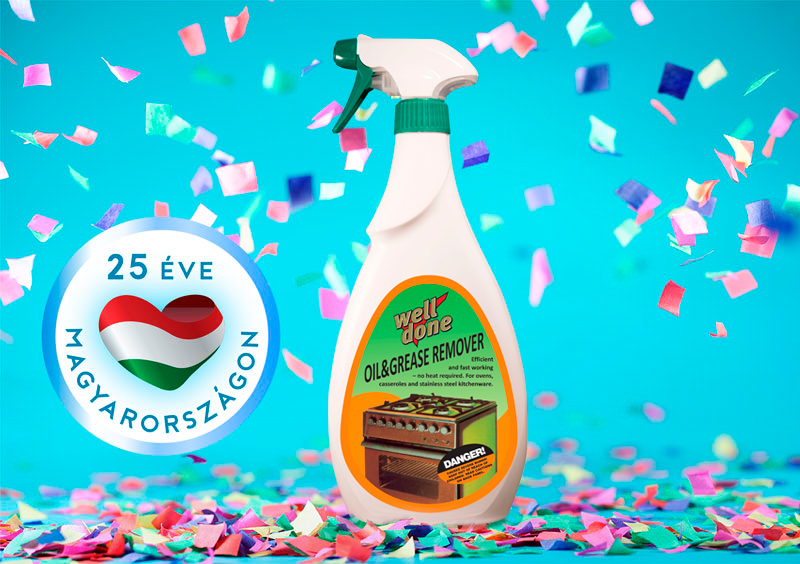 25 years ago, a new degreaser appeared on the shelves of stores, which won the hearts of Hungarian and foreign housewives! Its success is unbroken due to its very strong effect in even the most stubborn fat spots! An iconic cleaning product that quickly removes dirt from burnt, greasy surfaces. It cleans even in hard-to-reach places thanks to the nozzle solution. After a few minutes, we can remove the burnt residue from the kitchen surfaces with one movement.

Use it to clean your stove, baking trays and stainless steel dishes. Well Done cold degreaser removes extreme dirt, such as greasy car parts! It solves the removal of greasy, stubborn dirt anywhere in the household and around the house.

It has proven its effectiveness not only for domestic consumers but also overseas. An inimitable, unique composition, the most effective degreaser product!

Well Done! Clean and ready!