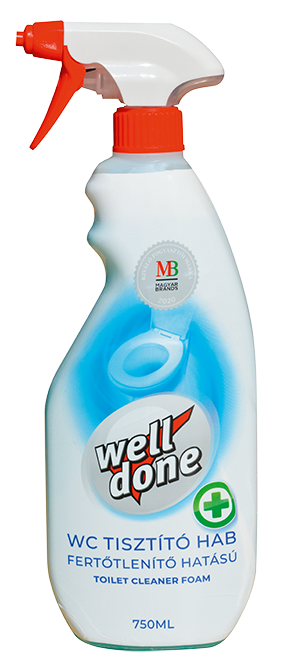 Nowadays, the hygienic cleaning and disinfection of our environment has important role. Due to the pandemic situation around us, it is especially important to keep more hygienic the sanitary, and even more the toilets.
In order to make our environment safer and as response to the consumer demand, we have developed our toilet cleaning foam product, which is unique in the consumer market with disinfecting effect.
The primary function of our new product is cleaning, but thanks to its ingredients it also removes bacteria. Hygienic cleaning foam for toilet bowls and seats. Removes mold, limescale, dirt, leaves pleasant fresh scent. We recommend it for both household and public use, the product is already available to order.